SELLARONDA CLOCKWISE IN MTBIKE

A day with the SKIDIFFERENT guide around the 4 Passi | ALTA BADIA Dolomiti Supersummer
Is the equipment ok? Then let's go ...
The proposed itinerary is the very famous Giro dei quattro Passi, the Sellaronda offroad clockwise tour.
In addition to the mountainbike we will use the ski lifts of the Dolomiti Super Summer circuit. The chosen starting point Alta Badia.
The Giro dei 4 Passi or Sellaronda bears this name as it develops around the mighty Sella Group literally turning around it and crossing four wonderful Dolomitic passes: Passo Campolongo, Passo Gardena, Passo Sella and Passo Pordoi.
The Sellaronda is a trip through the Dolomites, now more than ever exciting and fun, using the many ski lifts of the Dolomitisupersummer ski district. (See the Sellaronda excursion in winter)
The starting points are innumerable, today we have chosen ALTA BADIA. We go up to the Col Alto with the gondola and we head towards the Refuge Pralongià (an already consolidated destination of our winter ski tours and Heligourmet). From here we descend towards the Refuge La Marmotta, including the beautiful FLE BIKE TRAIL with its long and enjoyable wooden walkways.
We climb to the Campolongo Pass and off we go towards Arabba.
Here we are, now we wait our turn to go up on the cable car that will take us to the top of Porta Vescovo ... better to wear the waterproof jacket, it seems to be raining up there.
We go down quickly towards Refuge Fodom, (a destination of our winter ski tours and the exciting Heligourmet), then we go up to Passo Pordoi and take the Infinity MTB trail down to Canazei.
Then to the Col Rodella cable car, the Sasso Lungo and Sasso Piatto are awaiting us!
Selva di Val Gardena is in sight and so off we go towards Passo Sella and down to the Dantercepies cable car.
Here we are, at Passo Gardena, the panorama of Alta Badia from up here is enchanting, like the bike trail that awaits us to descend to Corvara ... from where we started ;)
Adventure guaranteed, emotions countless… beautiful day!
Itinerary proposal through the Sellaronda in a clockwise direction
starting from the town of Corvara in Alta Badia


The photos are only indicative and have been taken during excursions of the Tour of the 4 Passi. It has indeed multiple variants, places where to rest and endless panoramas.
For the proposed tour you will need: DolomitiSupersummer lift pass to use the ski lifts in the different areas of the circuit.
Recommended: Check the local weather forecast for the best possible conditions, as the trip will take the whole day.
And of course a good camera to capture landscapes and unique moments ;)
Level: suitable for those with a good level of MTB technique to move through the districts with ease.
Duration: You will spend the whole day on MTB ;)
FULL VIDEO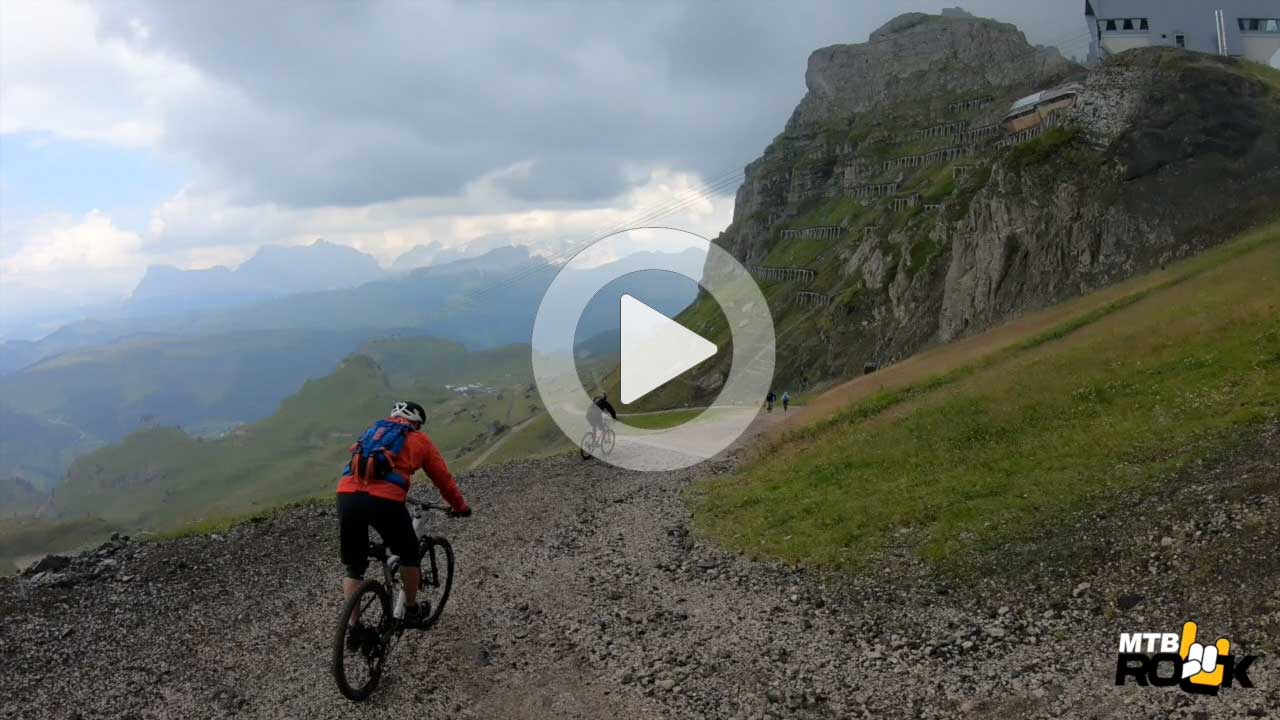 SELLARONDA CLOCKWISE IN MTB

</>
See more
AND IN WINTER? Skidifferent Experiences