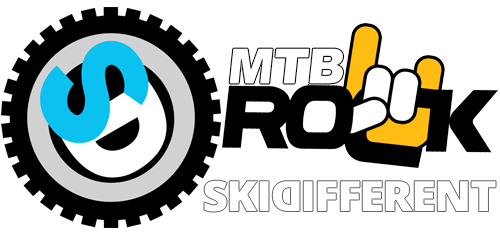 SELLARONDA ANTICLOCKWISE IN MTBIKE
A day with the ROCK MTB guide around the 4 Passi | ALTA BADIA Dolomiti Supersummer
Today the adventure is on the well-known Tour of the 4 Passi, the anticlockwise Sellaronda offroad.
In addition to the mountainbike we will use the ski lifts of the Dolomiti Super Summer circuit. The chosen starting point is San Cassiano in Alta Badia.
Like the tour in the opposite direction, the Tour of the 4 Passi or anti-clockwise Sellaronda develops around the mighty Sella Group, literally getting around it and crossing four wonderful Dolomitic passes: Passo Campolongo, Passo Gardena, Passo Sella and Passo Pordoi.
The Sellaronda is a trip through the Dolomites now more than ever exciting and fun, using the many ski lifts of the Dolomitisupersummer ski district. (See the Sellaronda excursion in winter)
We have chosen San Cassiano in Alta Badia as the starting point ... and then off to Passo Gardena, our first destination.
Descending to Selva di Val Gardena, we continue along the Sasso Lungo and Sasso Piatto and then through the Città dei Sassi down to Canazei.
We head towards the queen of the Dolomites, the Marmolada and descend from Passo Pordoi for a break at Refuge Fodom, also a destination to our winter ski tours and exciting Heligourmet adventures.
We then go down to Arabba and continue up to Malga Cherz. Reaching Refuge Pralongià from here will now be a no-brainer, and we are back again where we started ... San Cassiano in Alta Badia.
Spectacular views and bike trails will take your breath away. Get ready for a day full of memorable emotions and memories ;)
Itinerary proposal through the Sellaronda in counter-clockwise direction
starting from the village of San Cassiano in Alta Badia
This video is only indicative and it was filmed doing the Tour of the 4 Passi counter-clockwise. It has indeed multiple alternatives, venues where to stop and rest and endless panoramas.
For the proposed tour you will need: ​​DolomitiSupersummer lift pass to use the ski lifts in the different ski areas of the circuit.
Recommended: Check the local weather forecast for the best weather conditions, as the trip will take the whole day.
And of course a good camera to capture landscapes and unique moments ;)
Level: suitable for those with a good level of MTB technique to move through the districts with ease.
Duration: You will spend the whole day on MTB ;)
See more
AND IN WINTER? Skidifferent Experiences