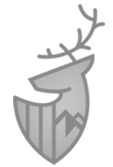 Welcome to Sportony Mountain Lodges in La Villa, Alta Badia. Characteristic, refined, a mix of rustic and modern traits, a meeting point between traditions and cutting-edge amenities.


LUXURY CHALET SPORTONY
The characteristic Sportony Chalets, located right behind the main building and overlooking the ski slopes of the Gardenaccia area, represent an integral part of the entire complex.
Filled up with a particular alpine charm, the Chalets host three apartments, named after the heroes of ancient Ladin sagas and legends. Every apartment features heated floors and an independent entrance, as well as lots of other comforts...
Worth enjoying, worth repeating!