AGRITOURISM "MASO ARSLADA"
PRODUCTS OF OUR "MASO" IN THE DOLOMITES
Savour our products, genuine, natural and very, very fresh
In the apartment you'll find our brochure with products made in our Maso, always natural and freshly made: milk, butter, yogurt, eggs and cheese. It will be a great pleasure to have them waiting for you when you come back from an excursion or a nice skiing day!

To guarantee the highest quality we offer only seasonal products and the production of our breeding farm. Also according to our time availabiity. We will do our best to satisfy your requests, respecting what nature decides to donate us. Here is an example of available products:
• Milk and butter

• Fresh cheese and matured cheese

• Yogurt and ricotta

• Buttermilk

• Eggs

• Speck (smoked ham)

• Jams and honey

• Combination of different berries and their juice

• Products with aromatic herbs

• Smoked sausages/meat

• Homemade bread

• Fresh vegetables from our veg garden

• Krauten

• On demand we prepare Strudel or "Turtres"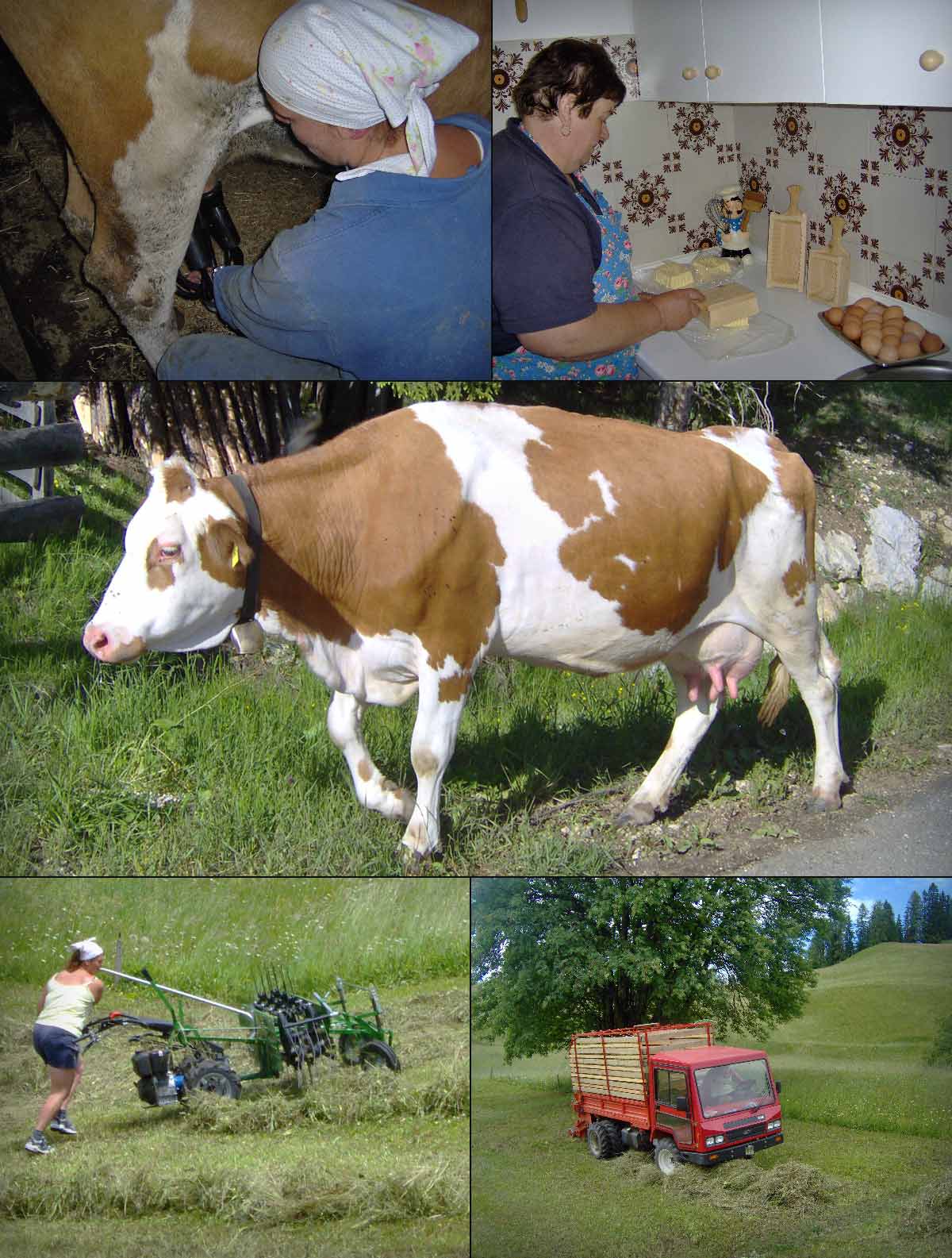 SEE MORE