PRESENT MONO SKIDIFFERENT

| | |
| --- | --- |
| Woodcore | Poplar-ash |
| Fibers | Triaxial/biaxial fiberglass |
| Reinforcements | Carbon – bamboo plate |
| Base | Nano graphite |
| Sidewall | Bamboo |
| Aluminium protections | Nose and tail |
| Profile | Classic camber |
Lenght
(cm)
Waist
(mm)
Nose
(mm)
Tail
(mm)
Radius
(m)
187
210
240
230
22
173
205
215
249
20

Value: 990€


(bindings and mounting on request)




It is a completely new generation of Monoskis, result of the collaboration between OperaSkis and Skidifferent. Two lengths and geometries, designed for an easy and safe edge-grip and to draw powerful, soft and precise turns.
Mono Skidifferent is designed and built with the best quality materials in Friuli Venezia Giulia: an example of true Made in Italy, optimized and guaranteed by Skidifferent references.
Every single artifact takes shape in an ethical and sustainable environment, where people's hands and passion can create a totally new and unique experience on the snow!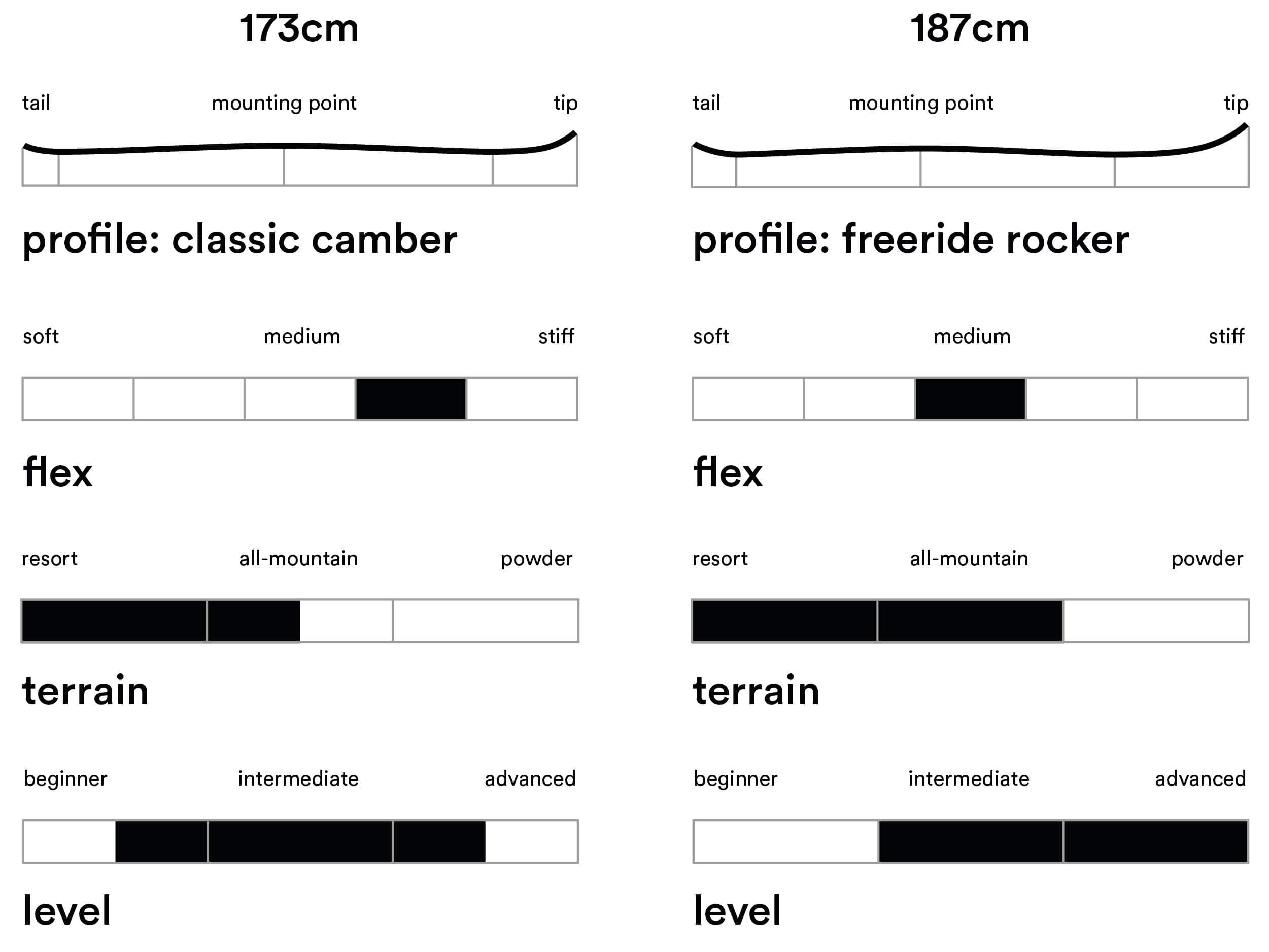 REQUEST AVAILABILITY NO COMMITMENT
The preparation phase takes about 2 months. It is a time well worth waiting for. It is a product with unique features.


WHERE TO TEST THE MONOSKIDIFFERENT
You can test it followed by a ski instructor, in Alta Badia Dolomites.
Click here and ask Roberto - Sport Club Moritzino - SKIDIFFERENT


VIDEO MONOSKI CARVING
ENJOY THE DOLOMITES